How To Choose The Right Guitar - For YOU
Here's what you get in my free PDF guide:
A sweet discount code to save 10% off your first guitar @ Sweetwater Music online.
I show you how much money you should spend and what to do if you're on a budget and want a good guitar.
I destroy the "beginners should play acoustic" myth that had my parents fallen for; I probably would have quit guitar after just a few weeks.
An easy step by step plan so you choose a guitar that your excited to play and don't end up regretting you bought!
I quickly boost your knowledge of guitars so you're an informed buyer and feel confident shopping online, talking to salesmen, etc. and more…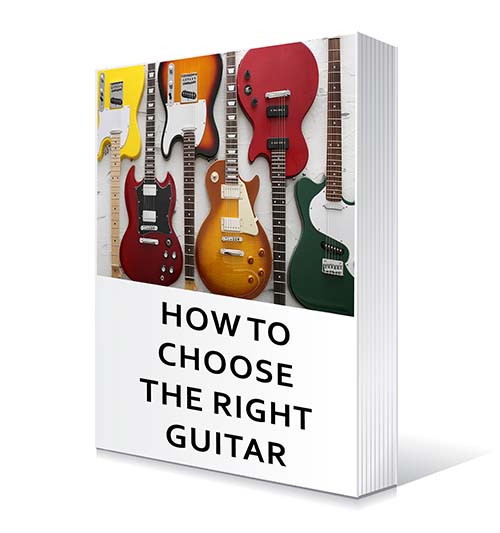 Just enter your email and get it right now!